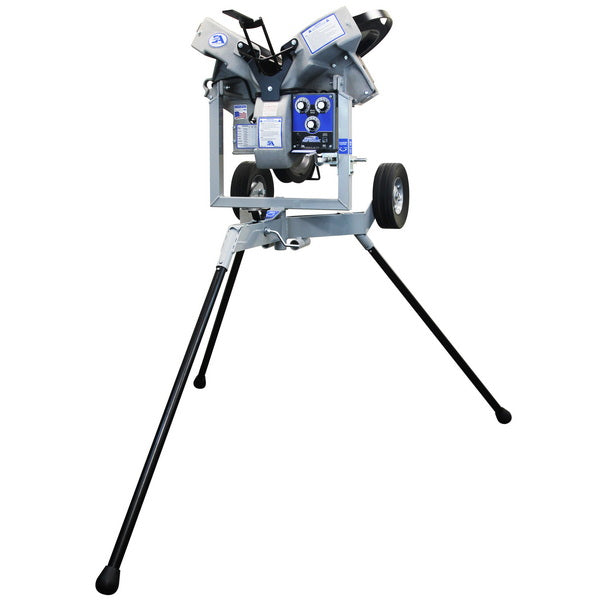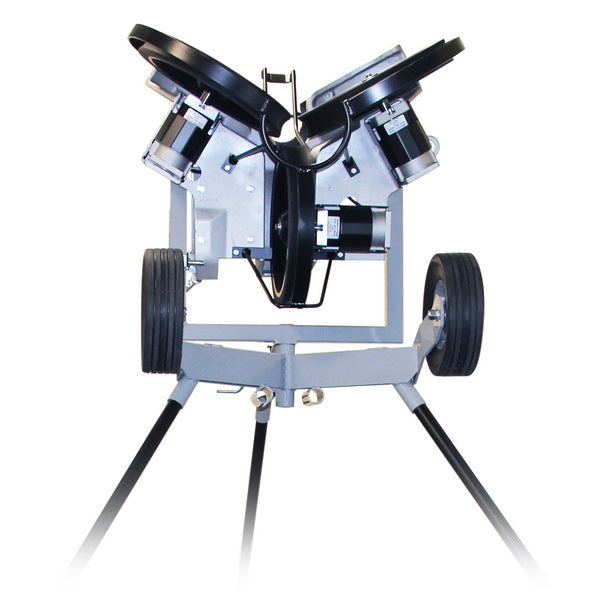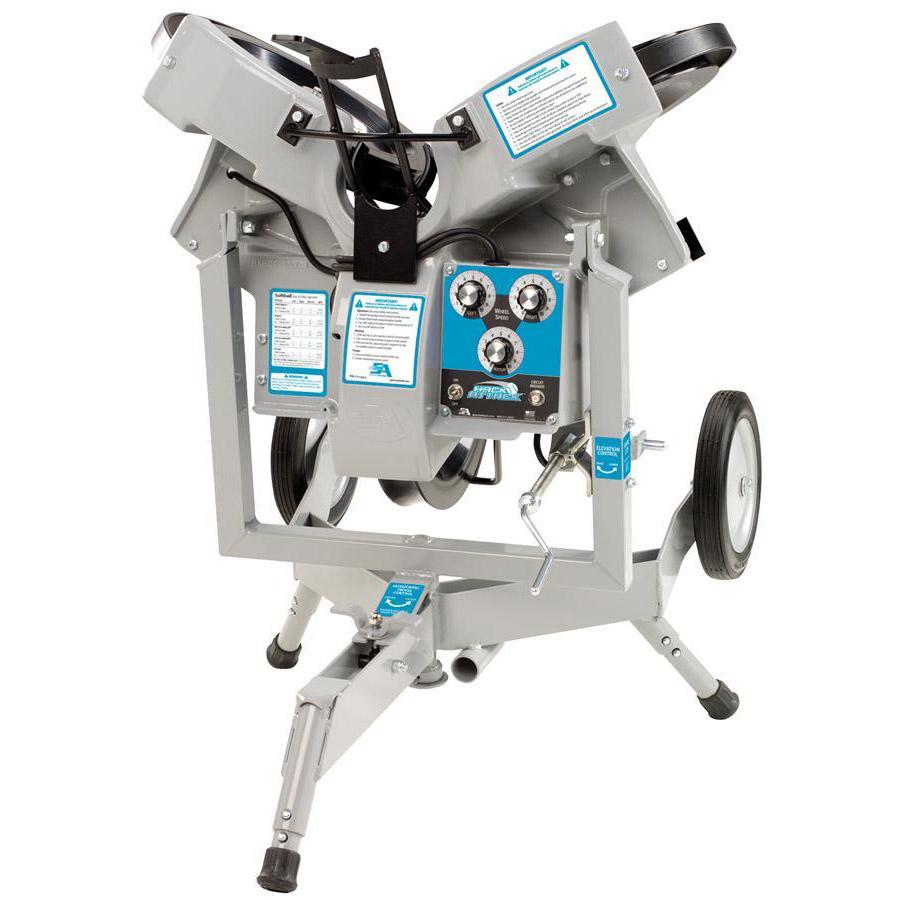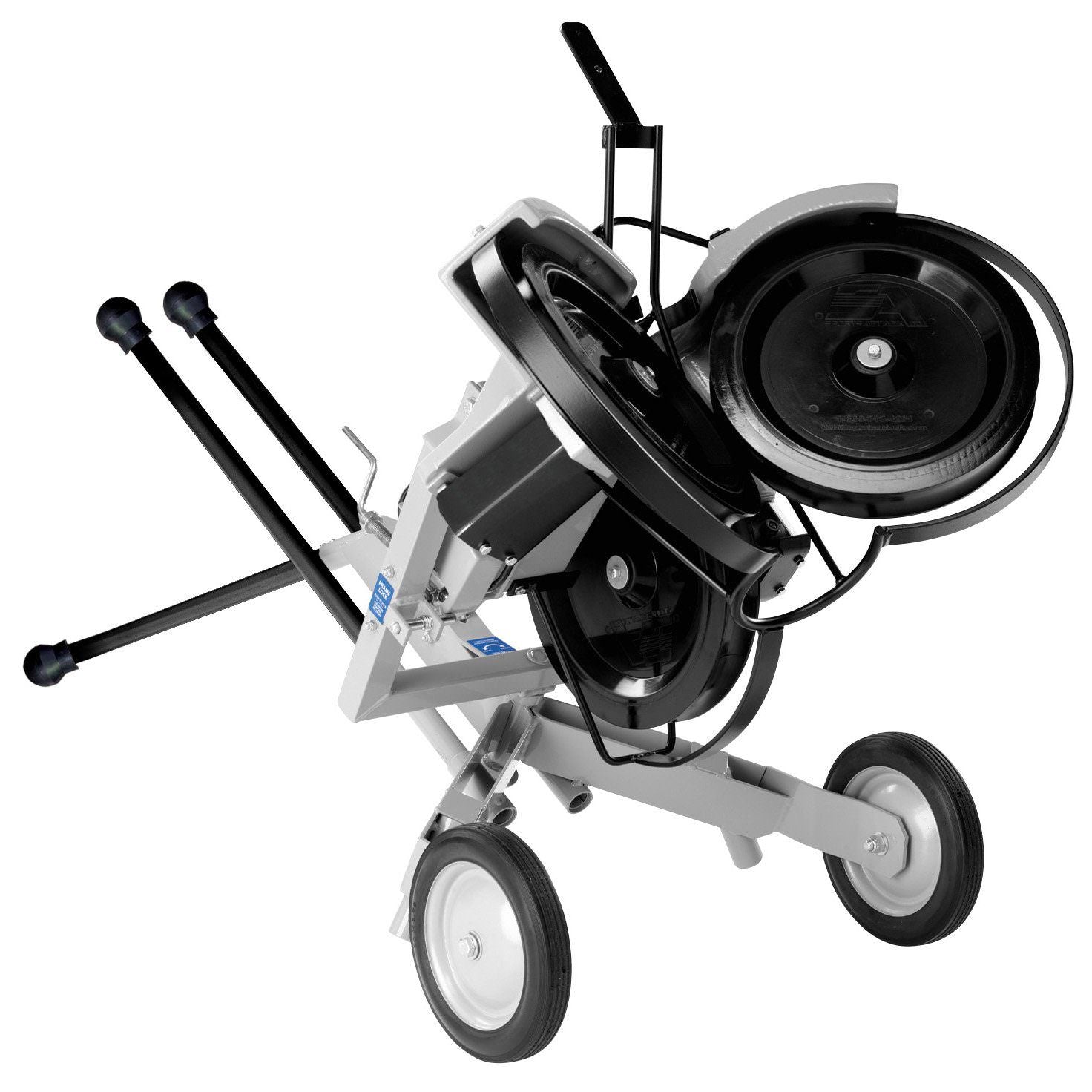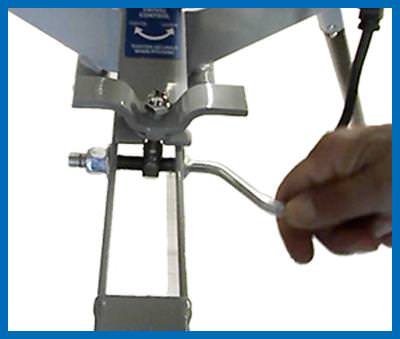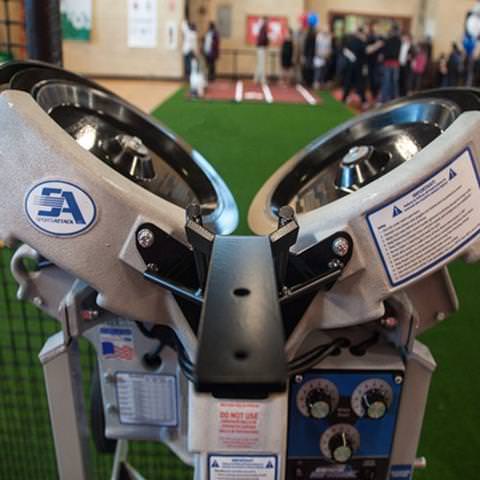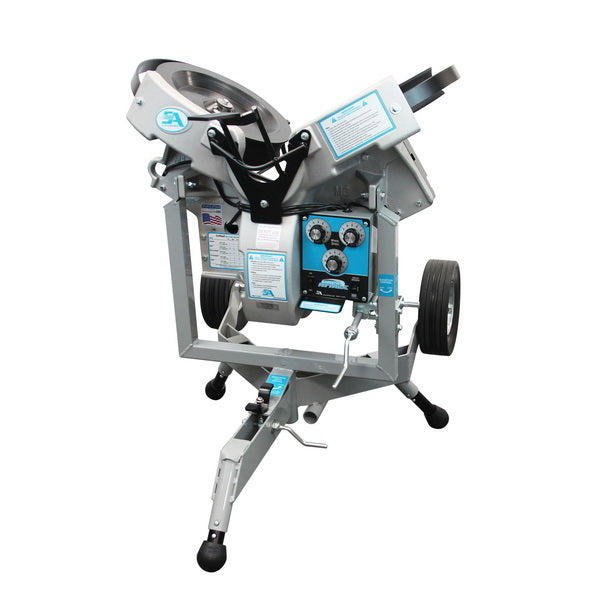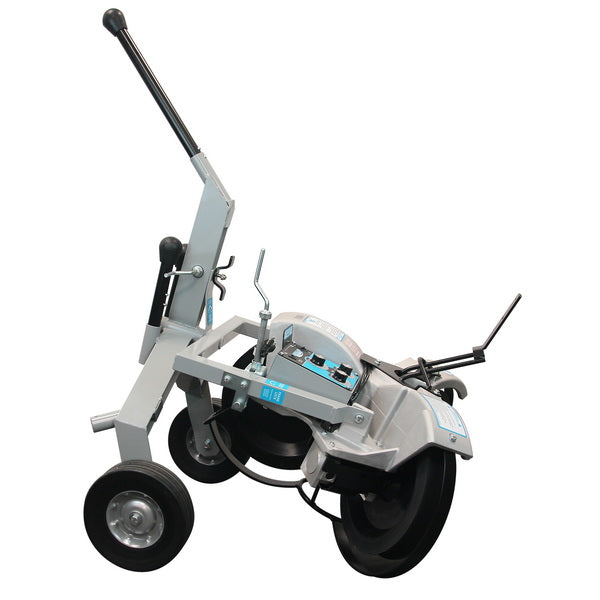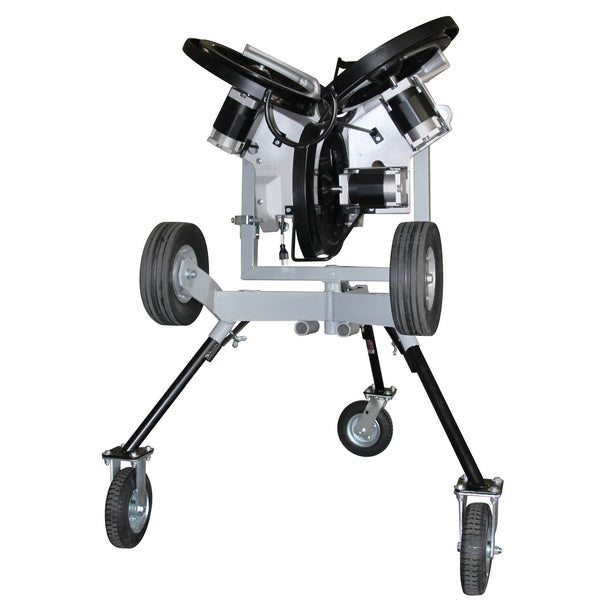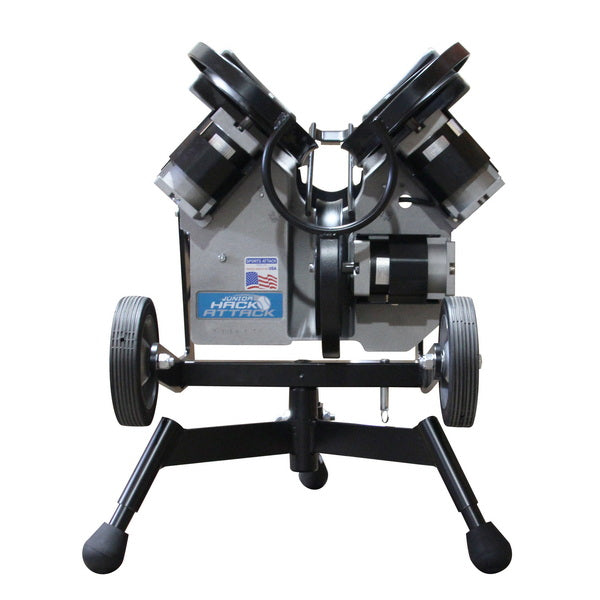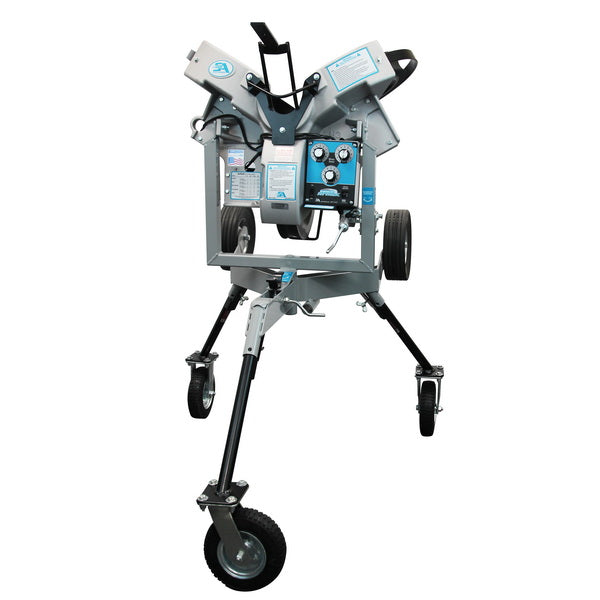 Hack Attack Baseball Pitching Machine
Free Shipping!
Talk to an expert(888) 466-0009
Performance Improvement Pledge45-Day Guarantee: Improve skills or receive a refund! Learn More.

Hack Attack Pitching Machine For Baseball Or Softball
The Hack Attack 3-wheel pitching machine has many unique features that allow full control over every pitch, making it the most sought after pitching machine on the market. With three independently rotating motors controlling each pitching machine wheel and three separate dials to control the speed of each wheel, you have full control over every pitch!
Take Control Over Every Pitch with Your Hack Attack
With a unique 3 wheel design, you now have control over the breaking pitch plane in the strike zone. Simply adjust the dials and easily change the speed of the wheels to create the desired pitch. 
Effortlessly throw fastballs, right and left-handed curveballs, sliders, and split fingers, all at speeds of up to 100 MPH! With three independently spinning wheels and 3 separate control dials, you can dial in essentially any pitch!
The Hack Attack also comes with an adjustable elevation crank, so you can easily change the release point of the pitch. Moving the ball around the strike zone is as easy as moving the crank up or down.
Pitching Machine Confidence & Quality 
Built and assembled right here in the USA, you can count on excellent quality from your Hack Attack pitching machine. Standing on a solid steel frame and backed by a 5 year manufacturer's warranty, the Hack Attack 3 wheel pitching machine will last you many seasons to come! 
Working The Strike Zone with Your Hack Attack
Make your players truly understand ball movement and timing by changing ball placement and speed on your Hack Attack pitching machine.
Effortlessly work the ball around the strike zone with the inside/ outside adjustment feature.
This feature will allow you to center the first pitch without having to awkwardly move the machine or kick out the rear leg.
With the dial adjustments and the elevation crank working in tandem, the person operating this machine will easily be able to move the ball around and work the corners of the strike zone, providing the batter with top-notch batting practice.
Hack Attack Pitching Machine Features
Throws up to 100MPH!
Throws fastballs, right and left-handed curveballs, sliders, and split fingers
3 independently spinning wheels
3 throwing wheel dials for maximum control over every pitch
Pitching wheels are 14" in diameter for maximum power and control
Great accuracy and control with every pitch
Comes with a pitch elevation control crank. Move the ball up or down the strike zone with one turn of the crank!
Throws regulation leather balls, dimpled practice balls, wiffle balls, and other soft practice pitching machine balls.
Pivot head design: Move the pitching machine head up or down for infield and outfield drills!
Practice all kinds of fielding drills: Deep fly balls that can drive fielders to the fence, slicing line drives, catcher's pop-ups with reverse spin, towering infield pop-ups, and grounders.
Can throw fly balls 380 ft. (imitates balls hit to the warning track)
Comes equipped with large transporting wheels for portability
Steel frame reduces recoil from each pitch and helps decrease recovery time
Hack Attack Specifications
5-second recovery time in between pitches
Hack Attack standard leg height - 43" with a release point of 51"
Hack Attack extended leg height - 67" with a release point of 73"
At 60ft., it throws fastballs at 100 MPH
Weight: 160 lbs.
Dimensions of machine broken down: 39" L x 30" W x 25" Tall
Fits in any SUV or truck
Large tripod base for maximum stability
2-year manufacturer's warranty on throwing wheels and motor
5-year manufacturer's warranty against defects and workmanship
Easy setup! No tools required
FREE Shipping!
See the Hack Attack Pitching Machine in Action!
True Pitching Machine Quality
At the intersection of durability and portability, the Hack Attack is heavy enough to maintain a solid foundation, absorb recoil, and deliver consistent pitches but still be easily moved on and off the field by one person. The sturdy steel tripod legs stand wide to ensure stability with each pitch. The locking legs also allow for a quick setup and easy breakdown. Two large transporting wheels also come attached to the frame to make rolling the machine on and off the field a breeze. The frame is coated with a rugged powder coat rust-proof to ensure unlimited use through all seasons of the year. The Hack Attack is a machine as technical as it is rugged and powerful, all dedicated to making the most out of each batting practice.
Pitching Machine Portability On & Off The Field
Coming equipped with two large transportation wheels, the Hack Attack is easy to bring on and off the field. Simply break down the machine and deploy the transport wheels to move the machine around the field freely. One of the tripod legs will act as a handle as you move the machine on and off the field. 
See What Our Customer Has About the Hack Attack!
How to Use the Hack Attack Pitching Machine
Pitching Machine Infield And Outfield Drills
With an easy turn of the pivot head, the Hack Attack quickly becomes a defensive machine. From a pitching machine to a defensive machine in just seconds, the Hack Attack can help any player practice infield and outfield drills. The Hack Attack throws deep fly balls that can drive fielders to the fence, slicing line drives, catcher's pop-ups with reverse spin, towering infield pop-ups, and grounders. Get the most out of your pitching machine and buy a Hack Attack 3 wheel pitching machine today!
Using Your Hack Attack With a Generator
We recommend a minimum of 1000W up to 2000W Honda generator with inverter technology. The weight of these generators is approximately 27 lbs., similar to the weight of a battery, and they are extremely portable.
Hack Attack vs. Junior Hack Attack Comparison Chart 
Check out the Hack attack vs. the ATEX M3 here
Download the Hack Attack 3 Wheel Cleaning Instructions Here!
Anytime Baseball Supply - Free Shipping On All Ground Shipment Orders Over $49! 
Order Confirmation and Shipment
As soon as you place your order, you will receive an automated confirmation email from us. Once the payment is processed, we will ship your product as soon as possible. All products usually ship out within 1-2 business days, unless otherwise noted. If the item you ordered is unavailable or on backorder, we will reach out to you via e-mail or phone to let you know. If you decide to wait for the backordered product to come back into stock, we will capture the payment and your card will be charged. Items in stock can take 1-3 business days to ship. After the order is processed and shipped from our warehouse, you will receive a tracking number via email. With the tracking number you can track your package and get an estimated time of delivery. If you do not receive a confirmation email or a tracking number, feel free to contact us at support@anytimebaseballsupply.com. *Some large items like the Mastodon Batting Cage are subject to shipping fees due to the large size and nature of the product. 
Free Shipping
Anytime Baseball Supply has Free Shipping everyday on all orders over $49. Some restrictions do apply. Here's the details:
Free Shipping method will be selected by Anytime Baseball Supply. Free shipping orders will be delivered via a standard ground shipping method.
Offer does not apply to truck or freight shipments typical of oversized items. Some of the items we sell exceed the size limits for standard ground shipping and must be sent by truck or freight delivery.
Not available on international, Alaska, Hawaii, Puerto Rico or APO/FPO orders. Only standard ground shipping orders to residential and commercial addresses in the continental US are eligible for Free Shipping.
Damages
Before accepting any package, be sure to thoroughly inspect your item for damages. In the event that your package is damaged, take photos of the item and send them to support@anytimebaseballsupply.com. We will begin the return process and provide a return label free of cost to you. 
30 Day Returns and Cancellation Policy
Refunds on cancelled orders will be returned to the card that the order was placed on. You have 30 days from the day you received your order to return your product. If a delivery is refused for any reason other than a damaged product, a restocking fee will be charged to the card on file and you will be required to pay for return shipping on the product. We reserve the right to charge a 25% restocking fee on Sports Attack orders.
Do you except Purchase orders from high schools

Hey, yes we do accecpt purchase orders from high schools. We can also provide a W-9 or any other info needed. Thank you.

What type of warranty comes with this machine?

Hi James,

Hack attack is covered by a 2-year warranty for the electrical components of 3 motors, 2 years for throwing wheels and 5 years for the rest. Hope that helps.

Best regards,
PitchPro Support

Any trade in value for Jugs machine

Hey Mark,

Thanks for reaching out! Unfortunately, we don't do trade in yet and won't be able to give you an exact value. Let me know though if there's anything we can answer for you too.Have a great day ahead.


Thanks,

Pitch Pro Support

is the back steering leg supposed to be slightly bent?

Hi,

Please send us a picture of that to support@anytimebaseballsupply.com so we can get back to you with an accurate answer.

What are the storage dimensions of this machine? Need to know what floor space I will need to use in my garage to keep this machine inside while it's not in use. Thanks.

Hi John,

When this machine is broken down to its portable/storing state its dimensions are 39" L x 30" W x 25" H.

Thank you!

Pitch Pro

Hi there, how quickly can you switch the type of pitch you want thrown?

Hi,

Changing the type of switch only invloves turning the three knobs of the machine.

Who is the shipping carrier that delivers.

Hi,

The carrier varies, but mostly it will be with Ceva Freight.

How many baseballs come with the packaged deal...

Hi,

Sorry, we do not have a package deal for the Hack Attack machines that comes with baseballs.

Is this great for on field b p h s level

Hi, thank you for your interest in this product. In fact, this is intended for high school to college level. Let us know if you hav other questions.

Hey All, Are there financing options for the Hack Attack or must it be paid for upfront?

Hi,

Yes, we have a financing option through a company called Klarna.
The option to pay through Klarna will be available at the last part of the checkout process on our website.

What is the wait before it ships.

Hi,

Current estimate is 3 weeks upon ordering.

It says you can buy a conversion kit to make it throw softballs. How much more for that?

Hi,

The conversion kit for tha Hack Attack 3 wheel is currently at $899.
Please click here for the conversion kit.

Hello, Does this machine use both softballs and baseballs? We have a softball player and a baseball player. Thanks

Hi,

At the product page you will have an option to purchase either the baseball or softball version of the machine.
Additionally, you can purchase the Conversion Kit to convert a Baseball Hack Attack into the Softball version, this way you won't need to purchase two machines.

what is the current estimated shipping time to Chicago for the Hack Attack and the 150 ball feeder?

Hey,   Thanks for reaching out. The lead time is about 3-4 days, and transit times is about 3 days to Chicago.   Hope that helps.    Let us know if you have any other questoins!   -Pitch Pro Direct  

Does it come with a autofeeder ? So someone doesn't have to feed ball ? If so how many baseball does it hold ? Can it plug into regular 110 outlet or need 220 ?

Hey Jose,

The Hack Attack Pitching Machine does not come with the auto ball feeder but you can get it separately using the links below. The solofeeder can hold up to 15 baseballs and the team feeder can hold about 150 baseballs. Additionally, the Hack Attack can be plugged into a regular 110v socket.

https://pitchprodirect.com/collections/hack-attack/products/sports-attack-solo-feeder-for-baseball
https://pitchprodirect.com/collections/hack-attack/products/sports-attack-team-feeder-automatic-ball-feeder?variant=1552238608405

Thank you!

Pitch Pro Direct

whats the melting temp on the wheels, i live in California and gets pretty hot 115F at times. will the wheels withstand use at this temperature without distorting.

Hi Noe,

The wheels on the Hack Attack Machine has not really been tested as to what temperatures they will melt, what we know is that these Sports Attack machines are quality made and we haven't encountered any issues regarding melted or distorted wheels. We are confident those wheels will not distort by just the heat from the hot weather.

Does the price include the extension legs?

Hey Paul,

Thank you for asking us a question here, We've recently added an option on that page to allow you to purchase the Hack Attack with the extended legs for an additional price.

Feel free to give us a call at 888-462-2352 if you have more questions.

Thank you!

Pitch Pro Support

Are the wheels fully enclosed? Looking for a machine for a public batting cage, so safety is a big concern

Hi Joanne,

The wheels are not fully enclosed but there are steel barriers to the wheels for safety purposes and also to protect the wheels when being transported.

Thank you.

Pitch Pro Support

I am a baseball coach for Jesuit High School and I am trying to get a set of transport wheels to replace on the Hack Attack machine. Please advise.

Hi Conor,

Unfortunately we don't sell those transport wheels separately, I would suggest getting in touch with the manufacturer for getting a new set of transport wheels.

Thank you!

Pitch Pro

What type of warranty comes with this machine?

Hi James,

Hack attack is covered by a 2-year warranty for the electrical components of 3 motors, 2 years for throwing wheels and 5 years for the rest. Hope that helps.

Best regards,
PitchPro Support

Does this machine come with a cover or do you sell a hack attack cover that fits it?

Hello, thank you for your inquiry. This machine does not come with the cover. Below is the link for the cover separately. 

https://www.anytimebaseballsupply.com/products/sports-attack-premium-pitching-machine-cover