Batting Cages with Pitching Machines
Get the complete batting cage with pitching machine package here at Anytime Baseball Supply. Choose from multiple package deals with different pitching machines and different sizes of backyard batting cages. 
Pick from different pitching machines and batting cages to fit your needs 
We carry products with different price points to fit your budget! 
Free shipping on all batting cages with pitching machines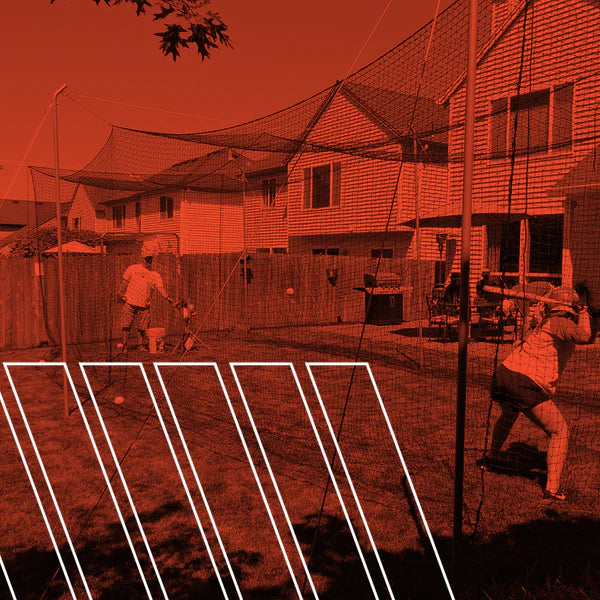 ADVANTAGES OF PURCHASING A PITCHING MACHINE WITH A BATTING CAGE
Wouldn't it be nice to practice perfecting your swing in own backyard?  Use your mind's eye to envision yourself taking one big cut after another in your own batting cage while a pitching machine delivers pitch after pitch in own your backyard.  This is exactly the setup you need to increase your batting average, contact rate and power.  Whether you launch long balls, hit line drives, foul off pitches or swing and miss, you won't have to venture outside of your batting cage to fetch the baseballs.  This is quite the contrast to practicing with a pitching machine at a local baseball diamond, field or other open space. 
There are all sorts of different pitching machine and batting cage combinations on the market, one of which is sure to fit just right in your yard and ultimately help you improve your performance at the plate.  Let's take a look at two of the top options.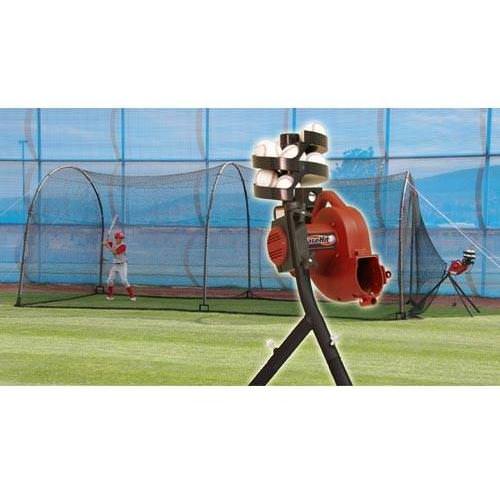 This pitching machine + batting cage combo features an Xtender batting cage measuring 24', making it perfect for little league baseball players and other youth baseball players.
Comes with automatic ball feeder
Pitches real baseballs at speeds between 15 mph and 48 mph
Adjustable pitch height & variable speed control